I've never had any choreographic ideas, but I think while I rehearse. Dance is a situated practice allowing for a number of bodies to work together. It presupposes routine activities leading to familiarity with materials, combines different ways of moving in the world and allows for the invention of deviations, short cuts and detours. In the studio the body submits to exercises, integrates techniques and learns to slide, run, fall. These actions are never separate from the places where they were worked on. The same poses are found in such seemingly unrelated activities as writing a text, making tea or strolling in the street. I chose the survey as a guide to where this intuition would lead me.
We spent eight months collecting the practices of the residents both male and female of Aubervilliers. They cover a very wide spectrum – habits, rituals, usages, techniques, methods, occupations, traditions, unconscious acts, obsessions – and describe something fairly hard to grasp, something you might call identity paths or forms of life or modes of existence: a certain way of constructing oneself as a subject through action. On an urban scale these practices make up a relational network, a specific form of organisation whose rhythm varies according to the neighborhood, the time of day, or the different periods of the year. From among Aubervilliers' 85,000 or so residents we collected some 300 practices, which we published as 176 individual or group portraits.
The outcome is a book, Encyclopédie pratique, Portraits d'Aubervilliers, whose pages are a journey through a landscape of acts and habits – invisible, social or private – that make up a city. A sound piece realized by Eric Yvelin is available for the reading of the book. In the dance piece Portraits Choisis (Chosen Portraits), I engage in an intimate relationship with the bodies I encountered. On stage different choreographic procedures enable me to present six of the practices concerned. I integrate, reproduce or elaborate on the actions involved, interconnecting the movements each time via a specific logic. The solo form led me to explore the solitary, private exercises through which individuals construct themselves and, sometimes, organise their own subjection. The stage work will ultimately develop into a choral one and an exploration of group practices.
Lastly, in the film Portrait|7: Maryse Emel, I recount a day's work in the studio, during which the philosopher Maryse Emel passed me on her practice «experience vertigo without plunging into the void».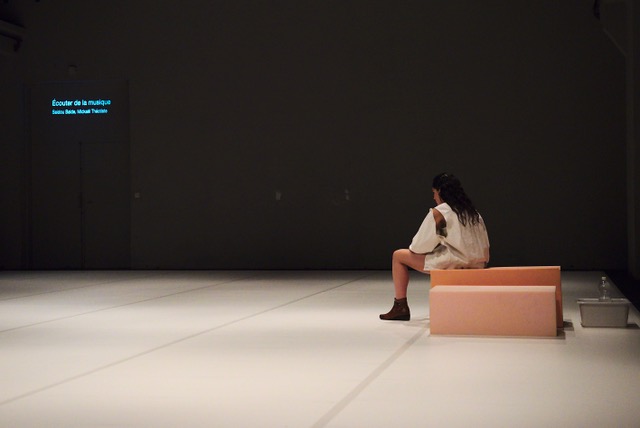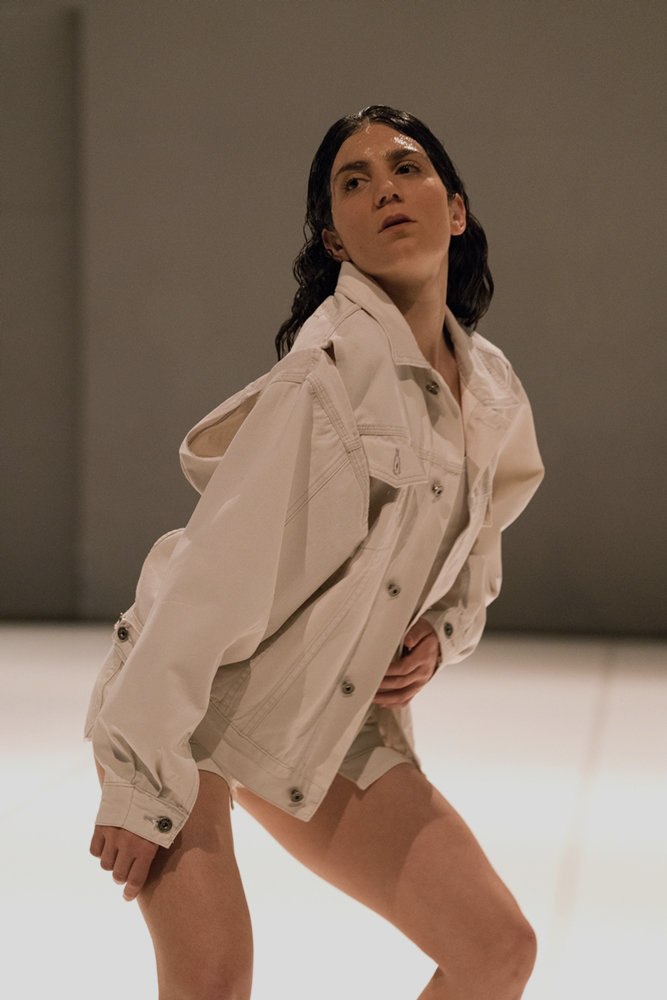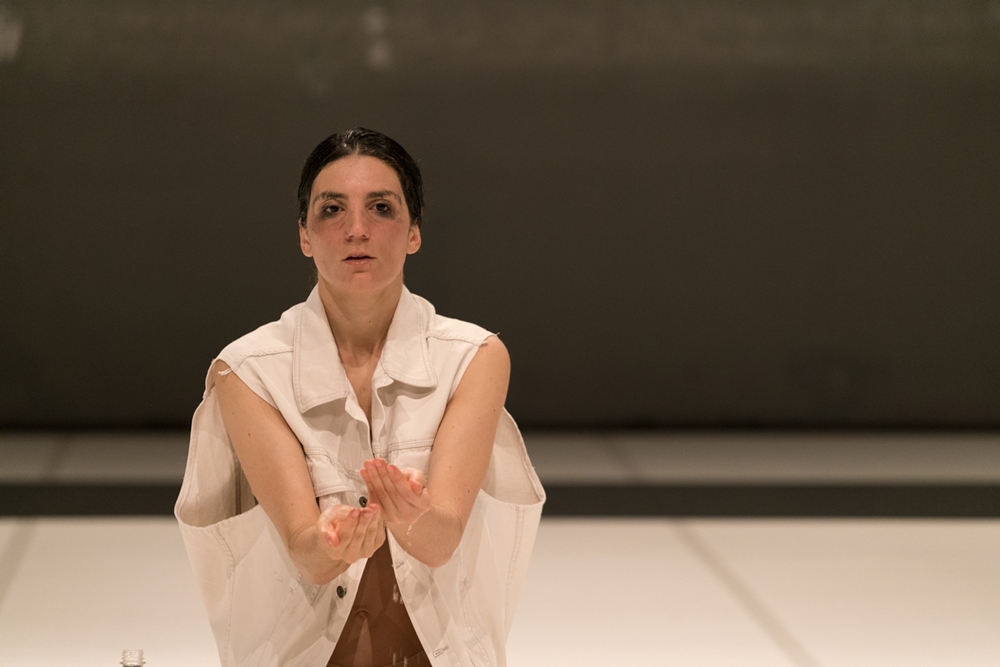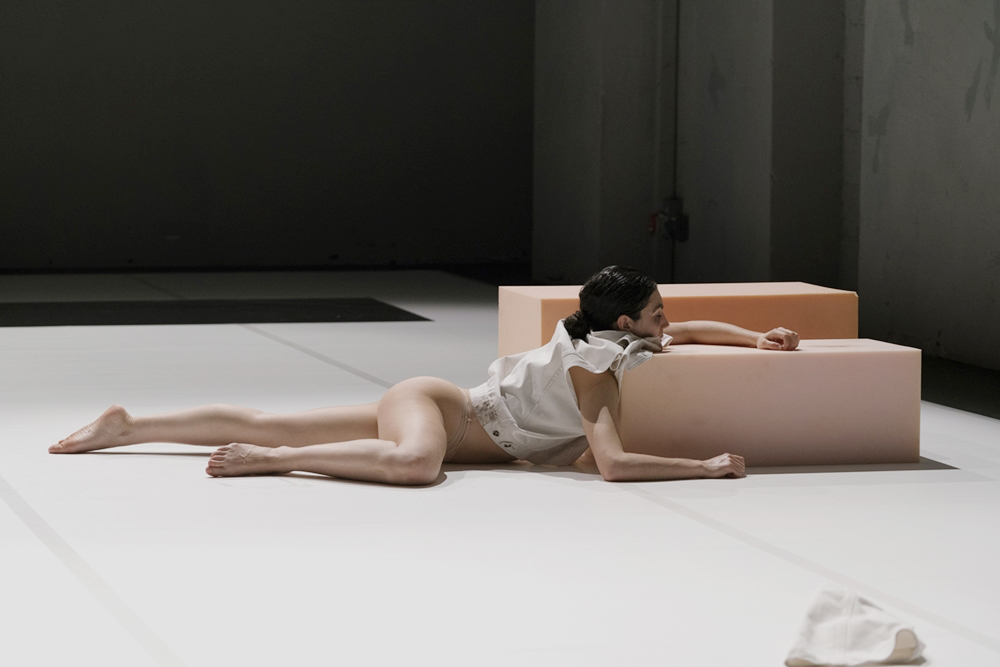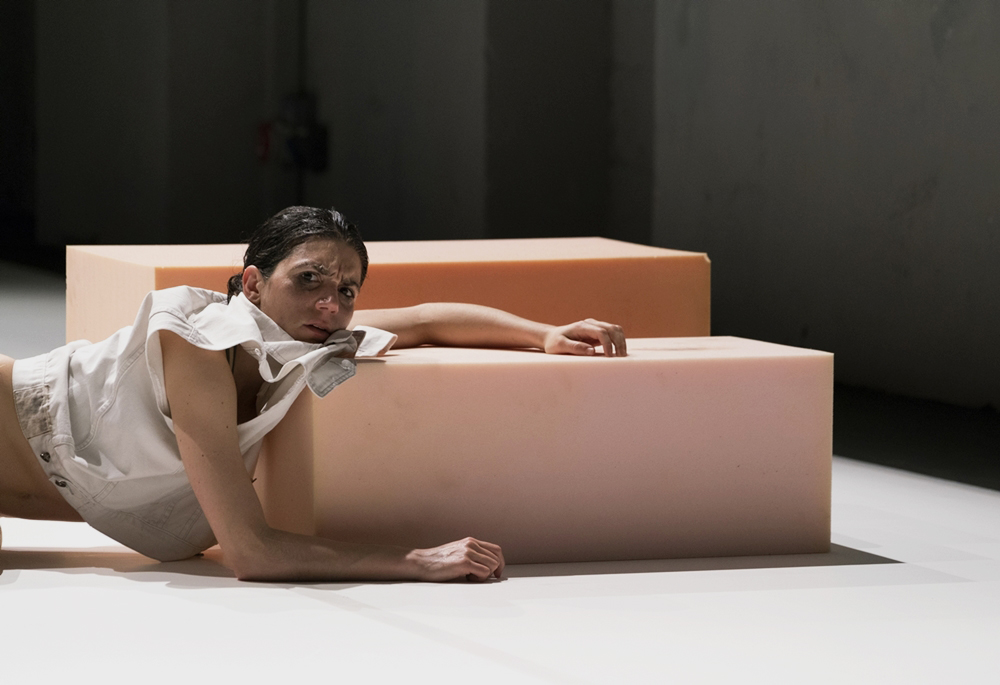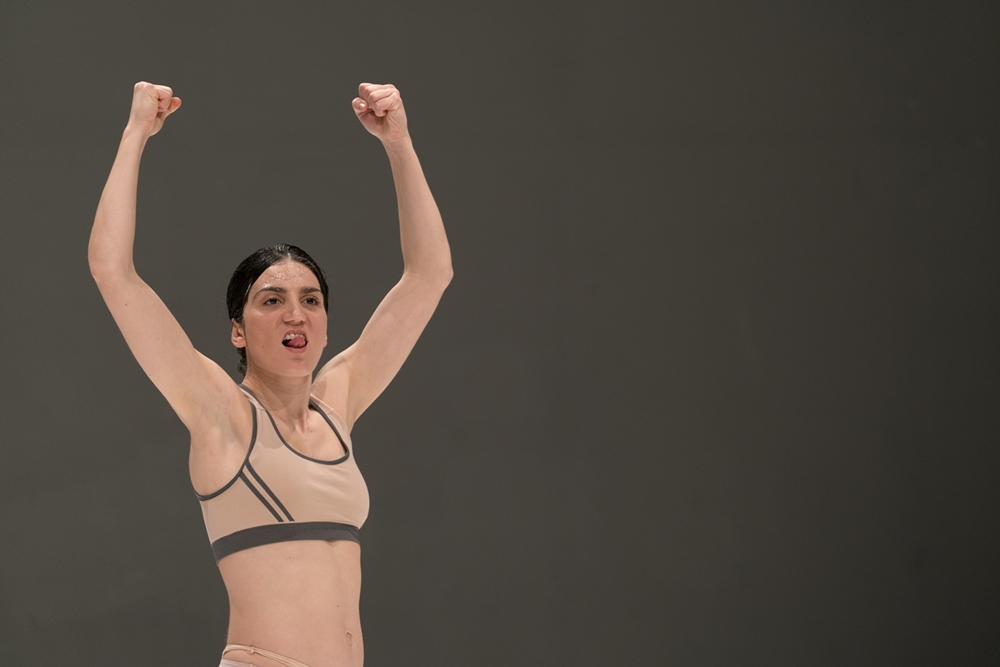 A project by Lenio Kaklea
In collaboration with Lou Forster
Curator: Alexandra Baudelot
Production: Les Laboratoires d'Aubervilliers
Executive production: abd
With the support of Fonds de dotation du Quartz/Brest
The project received the support of the Department of Seine-Saint-Denis

Choreographic piece: Portraits choisis
Duration: 50 min
Choreography and performance: Lenio Kaklea
Scenography and costume: Sotiris Vasiliou
Sound: Éric Yvelin
Light design: Amaury Seval
Assistant: Oscar Lozano
Lighting: Philippe Saltel
Monitoring: Agnès Henry - extrapole
Production and diffusion: Teresa Acevedo

Sound piece: Portraits d'Aubervilliers
Duration: 240 min
Conception: Lenio Kaklea
Sound composition: Éric Yvelin

Photos: Ouidade Soussi Chiadmi, Marc Domage, Jean-Claude Chianale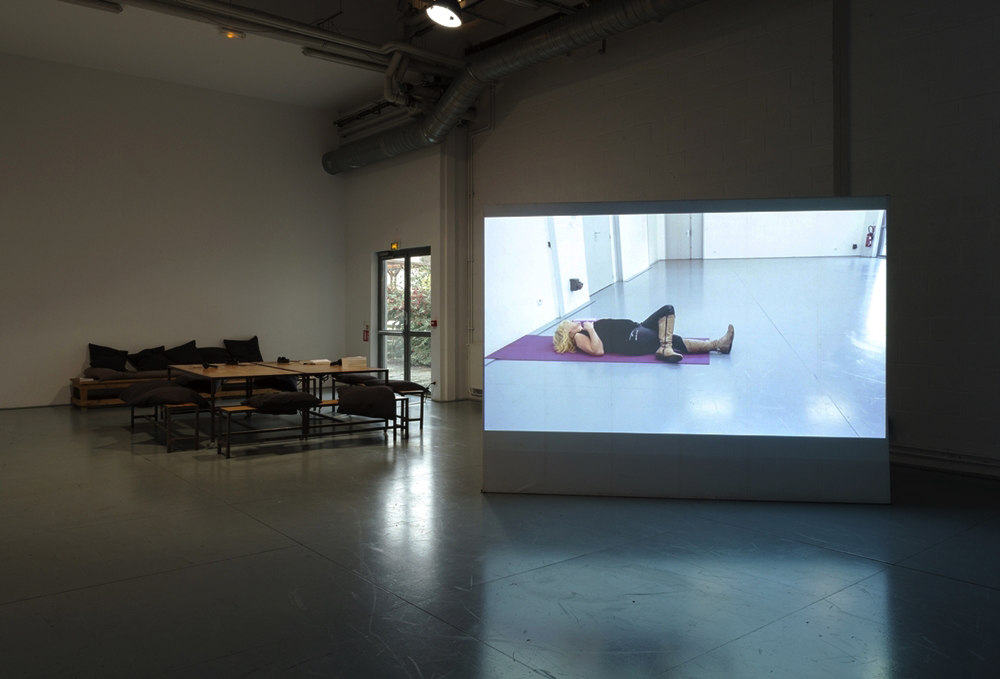 Film: Portrait | 7: Maryse Emel
Duration: 16 min
Director: Lenio Kaklea
With: Maryse Emel and Lenio Kaklea
Editing: Sotiris Vasiliou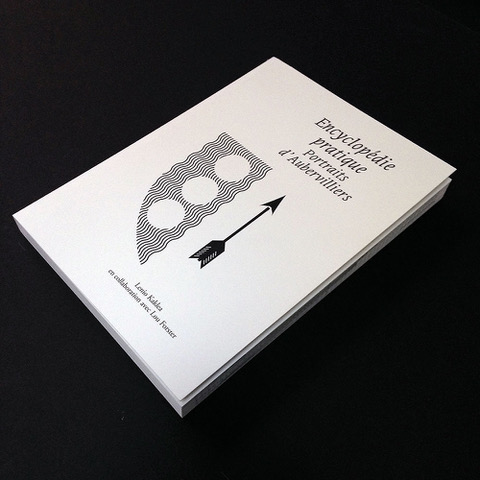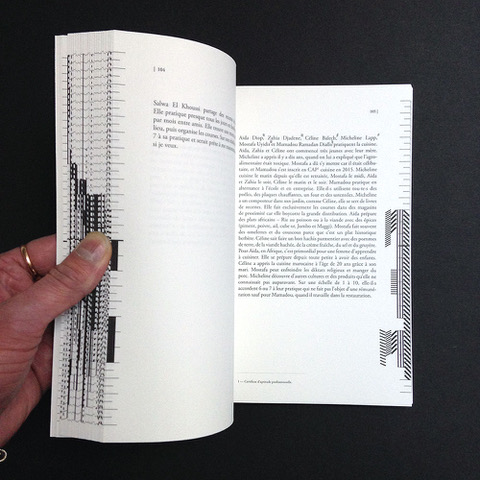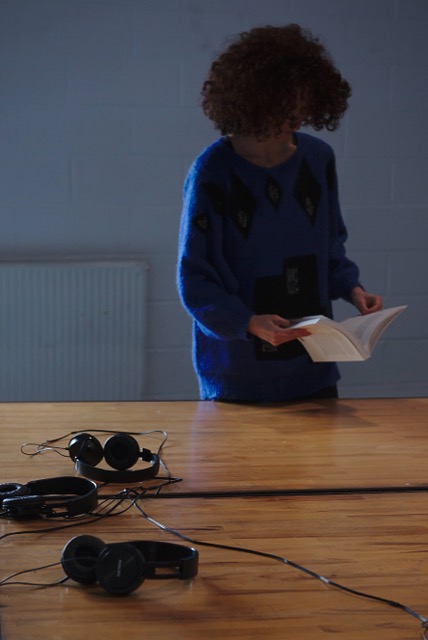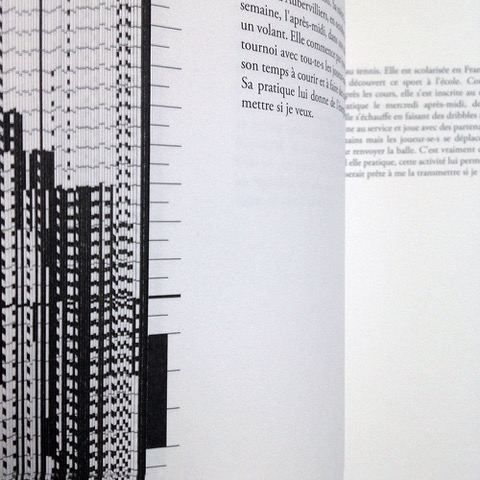 Publication: Encyclopédie pratique, Portraits d'Aubervilliers
Text: Lou Forster et Lenio Kaklea
Research assistant: Oscar Lozano
Editorial coordination: Alexandra Baudelot and Pierre Simon
Copyediting and transcription: Anne-Laure Blusseau
Graphic design: Jean-Claude Chianale
Typography: Adobe Garamond Pro et Rostand de Quesntin Schmerber (coverture)
Published by: Les Laboratoires d'Aubervilliers
Distribution: r-diffusion