Everyone has practices — be they intimate or collective, spiritual or physical, original or dull; invented, learned, pleasant, fastidious, social or invisible. Gradually, habits establish themselves as rituals — doing the washing up, sewing, praying, going shopping, boxing, shaving, rendering, posting videos, listening to reggae, wandering around in construction sites…

From 2016 to 2019, together with a group of writers, researches and dancers, choreographer Lenio Kaklea followed the streets and pathways of six peripheral European territories in order to encounter their permanent and temporary inhabitants. With the use of a printed formulary that poses twenty simple questions on what one does in their daily life, Lenio Kaklea conducted over six hundred interviews with people of different age, social background, language, practices and professions.

The fruit gathered from her meetings with the inhabitants of Athens, Aubervilliers, Essen, Guissény, Nyon, and Poitiers is found in her new book, Practical Encyclopedia. Detours. Organised in twelve chapters, this multilingual publication (French, German, Greek and English) opens onto 185 practices by following a typology that is voluntarily heterogenous (places, rhythms, substances, gestures, instruments, spheres of activity). Together with co-writer Lou Forster, Lenio Kaklea developed strategies to edit the questionnaires into individual and collective portraits such as they are written in the practitioners' language. This encyclopedia of gestures is available to the audience through a reading room before and after the show.

Detours is also the title of Lenio Kaklea's new choreographic group piece. At the beginning of rehearsals, the choreographer had proposed to dancers Jessica Batut, Nanyadji Ka-Gara and Élisa Yvelin to choose from this encyclopedia practices in terms of their familiarity or their unfamiliarity—a manner of situating themselves vis-à-vis this gestural landscape. They limited their choices to eleven portraits that exposed a wide range of activities, from hunting to makeup to donating blood, by way of Zumba. The choreographic process was elaborated in a flow between the texts themselves and time in the studio. This dance quartet exposes a contrasting landscape where different manners of moving through the world intersect. Lenio Kaklea composes an epic work that departs from our intimate relation to movement and invites us to consider the space where the subject is built in action. The viewer follows a group of four women who traverse forms of violence, alienation, dispossession, joy, and resistance towards a discovery of what permits them, still, to dance.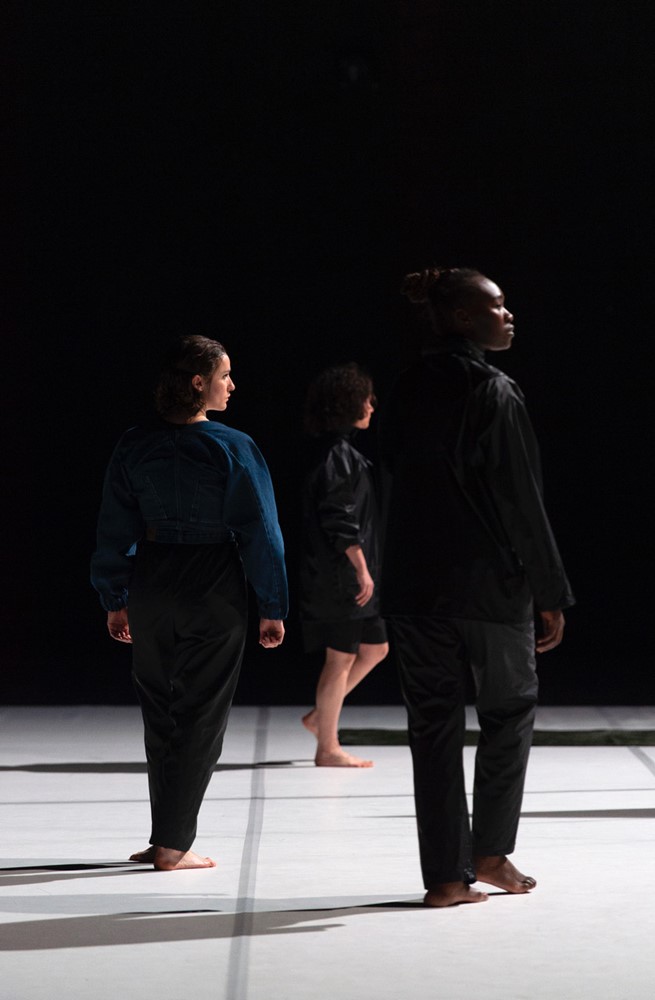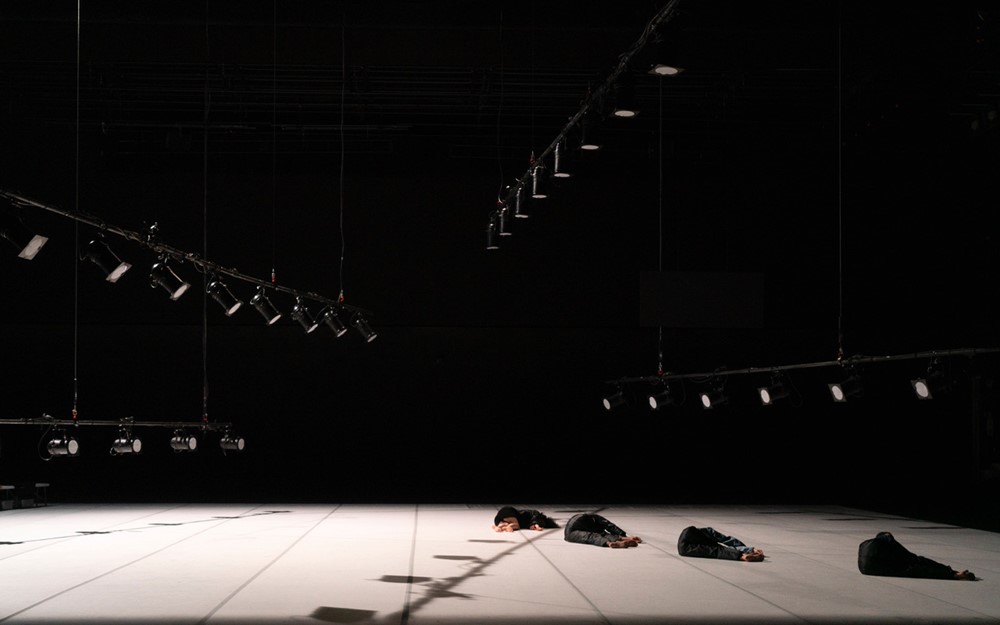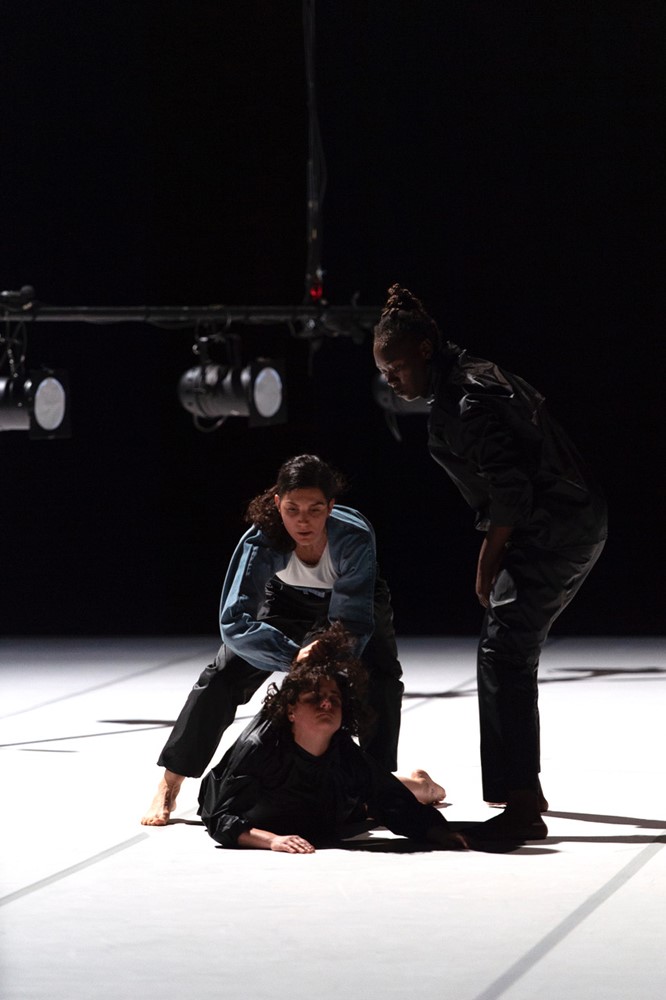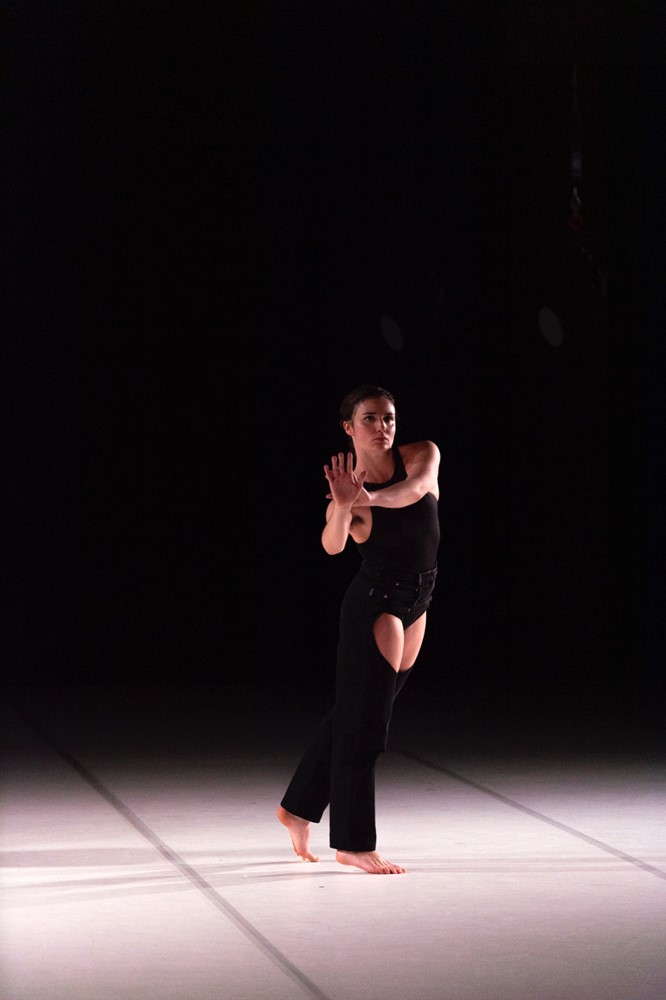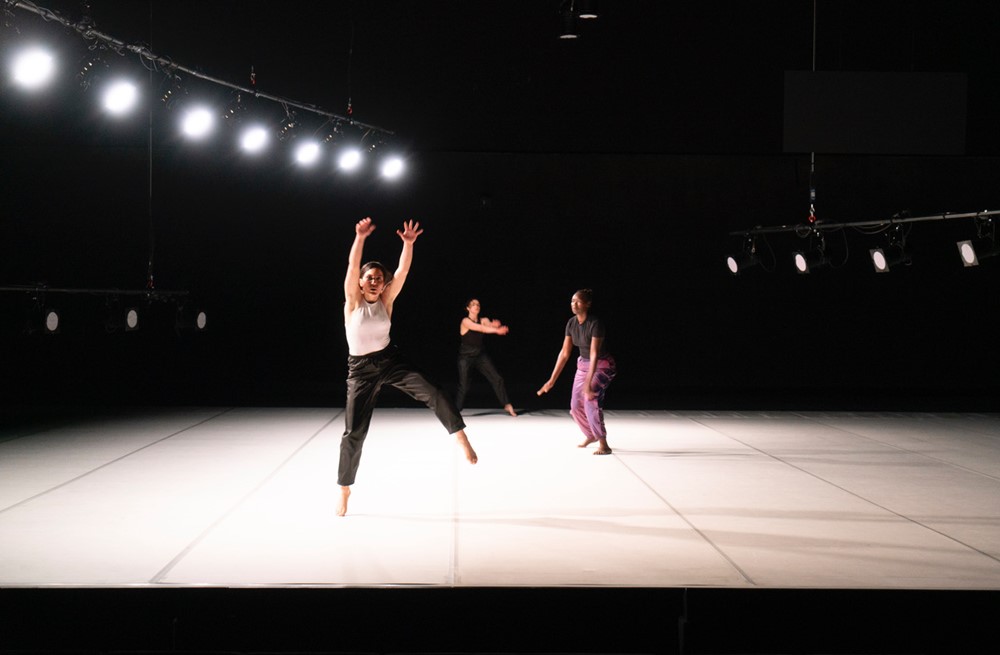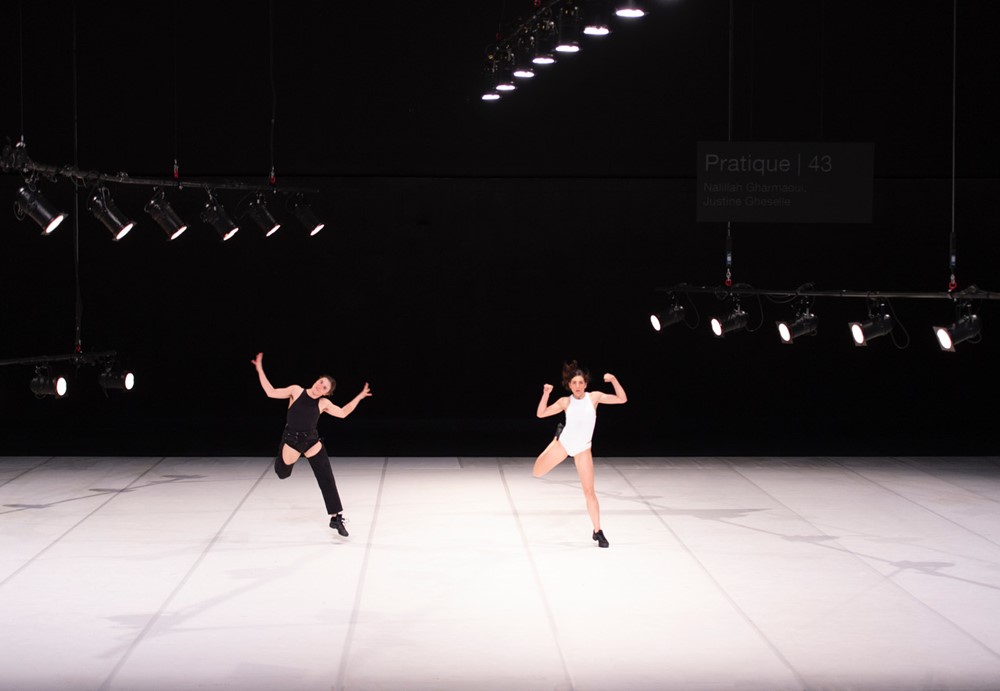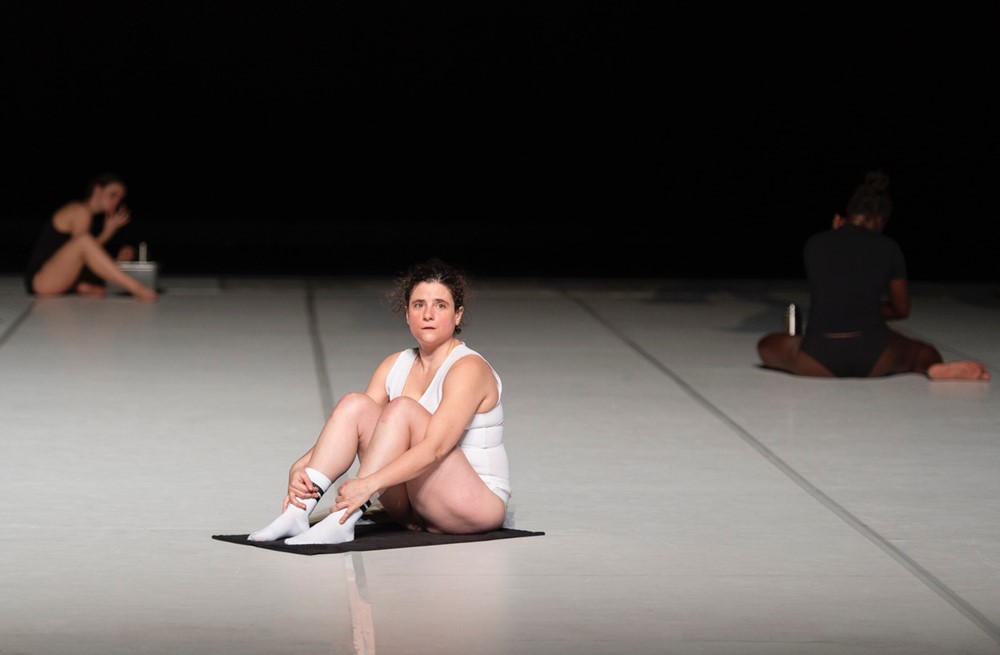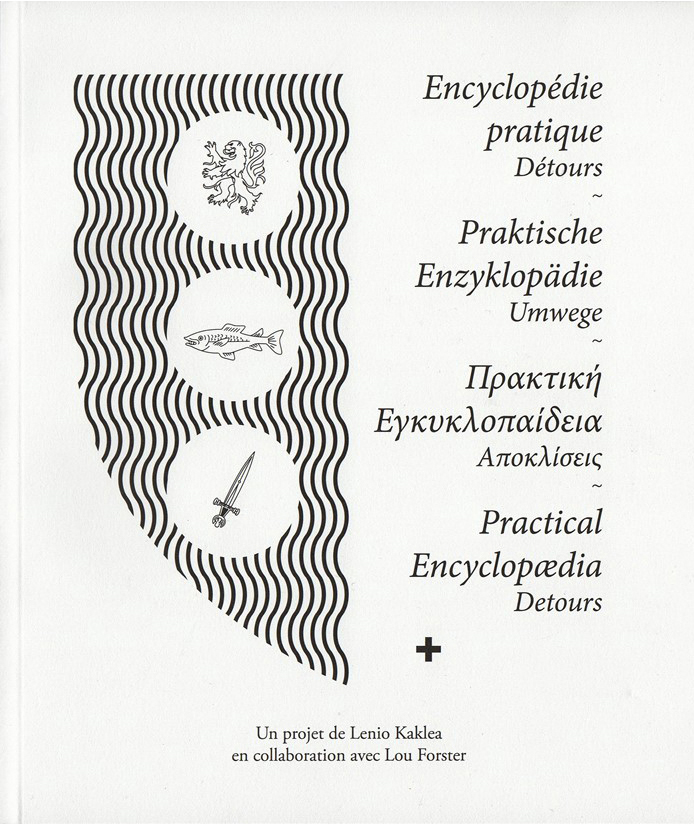 Concept and choreography: Lenio Kaklea
Performance: Jessica Batut, Nanyadji Ka-Gara, Lenio Kaklea et Elisa Yvelin
Dramaturgy: Lou Forster
Sound design and general regie: Éric Yvelin
Light design and décor: Florian Leduc
Costumes and props: Alexia Caunille
Production and touring: Teresa Acevedo
Monitoring: Agnès Henry - extrapole
Production: abd
Co-production: Traversées/Kimsooja Ville de Poitiers in collaboration with le TAP Scène
Nationale de Poitiers, Centre Chorégraphique National d'Orléans, Centre Pompidou Spectacle
Vivant in collaboration with festival Faits d'hiver - micadanses, Centre National de la Danse, Le
Quartz/Scène Nationale de Brest in collaboration with Passerelle Centre d'art contemporain, Le
Dancing CDCN Dijon Bourgogne-Franche-Comté, Fondation Onassis/Athènes, PACT
Zollverein/Essen, far° Nyon Suisse.

With the support of Laboratoires d'Aubervilliers and Tanzhaus Zürich.

Publication available here: https://www.lespressesdureel.com/ouvrage.php?id=7568&menu=0